Nail design – natural look, thin, healthy and super durable​
You will be inspired by 20 years of experience with our own Pulchris gels of the highest quality.
Your natural nails are brittle, thin and they split easily. Sometimes they are also beautiful, but then one or two nails have already broken off again. The nail polish lasts a few days at most and the cuticles tear painfully. However, you have already heard a lot of negative things about artificial nails and decided against them because of their unnatural appearance.
We have the solution for you
Our greatest concern is to keep your natural nails healthy, because that is the guarantee that a natural nail enhancement will last perfectly and you will have a long-lasting, beautiful nail bed and beautiful natural nails. No matter how short your natural nails are today, we will guide you to your perfect, beautiful, natural nails with first-class, acid-free products and state-of-the-art processing techniques. It is a wonderful, free feeling to be able to show your hands. Beautifully manicured hands give us self-confidence and an open, inviting gesture. But it also teaches us to be more careful with our hands – we need them for a lifetime.
We provide you with individual advice and develop a customised solution that will completely inspire you. 
Frequently asked questions:
Does the natural nail suffocate under the gel?
No. Natural nails consist of flattened, dead horn cells, unlike skin respiration, hair and nails do NOT exchange.
How does nail design work?
The coating allows your nails to grow over the fingertip. This protection makes painful cracks and thickened skin disappear. Especially in times of corona, it is important that the skin on the hands is healthy and closed. The nail bed becomes straight and slender and the cuticles recede. Torn nail roots are a thing of the past.
What if I am not allowed to have nail design for professional reasons?
Especially in health professions, the highest hygienic safety is required. A natural nail reinforcement must be so professionally done that there are no complaints. We strengthen your natural nails so naturally, invisibly and safely that even for men with problem nails this perfect protection is possible.
What if I want to stop doing nail design at some point?
We accompany you in your decision so that the contrast of 60x is more stable and "liveable" than your own natural nail.
Does my natural nail change due to the nail design?
No. The natural nail is already formed in the nail bed. If your natural nail were to be damaged, you would see this in the form of reddish stains and we would be wary of damaging our most important basis for durability and your health. Over 25 years of experience and our own Pulchris Gel give us absolute confidence.
What if I bite my natural nails and or cuticles?
From the age of about 20, it is very difficult to break free of this deeply ingrained habit without support. 97% of our female clients and 99% of our male clients have stopped biting or tearing their nails or skin forever with the help of nail design. For a few, we just start all over again – no big deal – you have us.
How long does Shellac last in our case Pulchris Gel Polish?
If the natural nails are stable and short and the work you have to do is not very stressful for your hands and fingers, Shellac or Pulchris Gel Polish is a thin, light reinforcement that lasts 2-3 weeks. But if you bump more often, it is like nail varnish. The natural nail bends when struck and the varnish splinters. Only when the natural nail is stable, i.e. has a corresponding reinforcement, the durability is sensational, i.e. 8-10 weeks. After about 4 weeks we only have to renew the colour – because it has grown out too far.
I have nail design from another studio. Is that a problem?
No matter where you come from, we look forward to getting you excited about us.
There is so much more we can tell you about this topic. Come by or give us a call, we will be happy to advise and guide you and we are sure to find the perfect solution for you.
​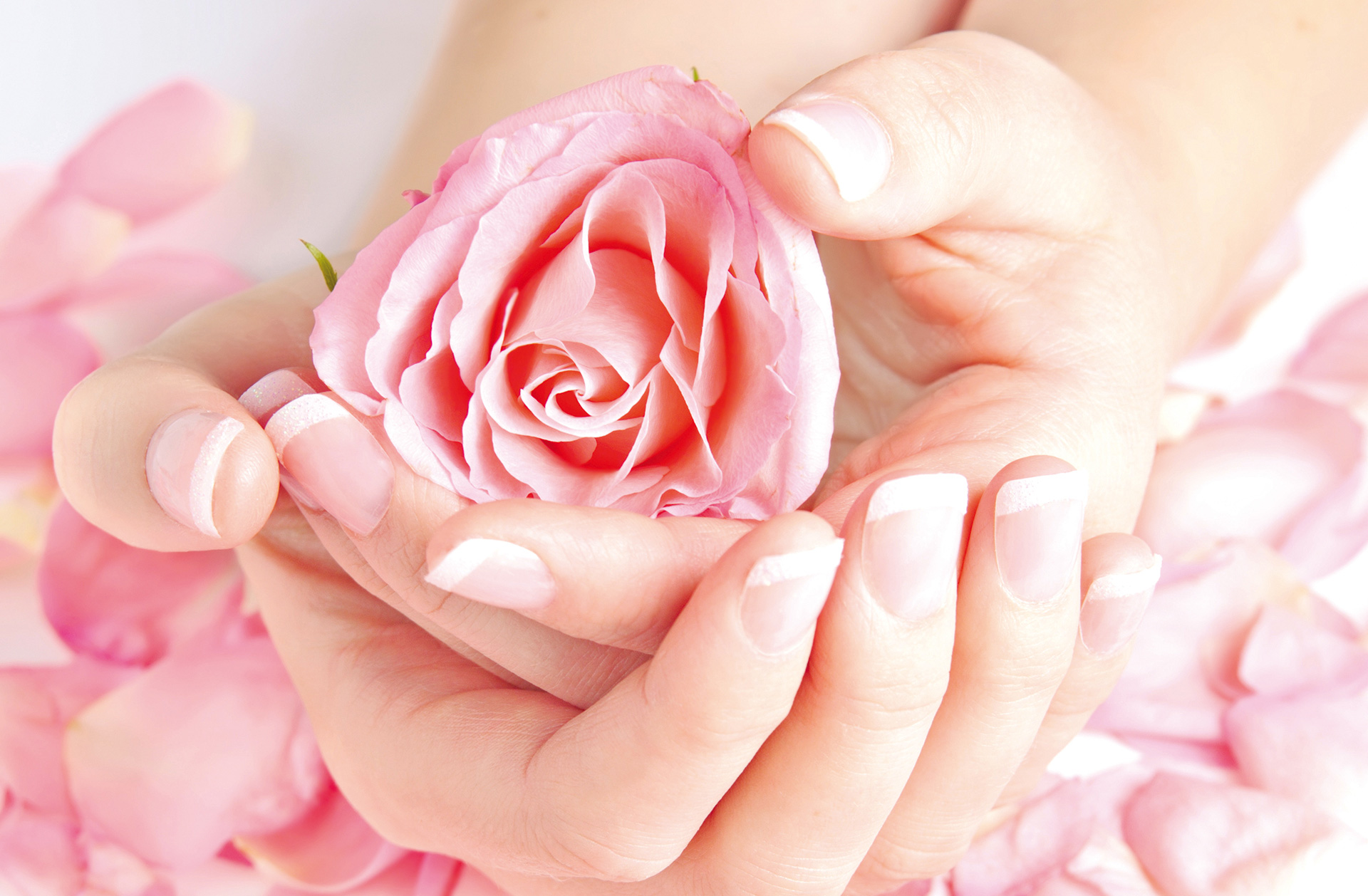 Natural nail extension   € 88,00
for all those who have particularly short nails, who bite their nails or who want particularly long nails – they are indistinguishable from the natural nail.
with French- or a colour gel of your choice
Natural nail enhancement   € 65,00
60 times harder than the natural nail and yet thin and natural.
with French- or a colour gel of your choice
Natural nail enhancement – FILLING UP (service)   € 50,00
2-4 weeks after natural nail enhancement or extension.
with a colour gel of your choice
Pulchris Gel polish   € 45,00
for all those who wear their nails short and want a light enhancement every 2 weeks
with French- or a colour gel of your choice