Intensive education, constant training and enthusiasm for what we do is the guarantee that you get the best quality, loving care and competent advice. 
Our work is only done when your wishes and expectations have been fulfilled and you are completely satisfied.
If you place your trust in us, we will do everything we can to fulfil your desires.
If you are enthusiastic, you will recommend us to others – that is the safeguarding of our future.

 

If you are inspired, you will love us and that is what makes our work so beautiful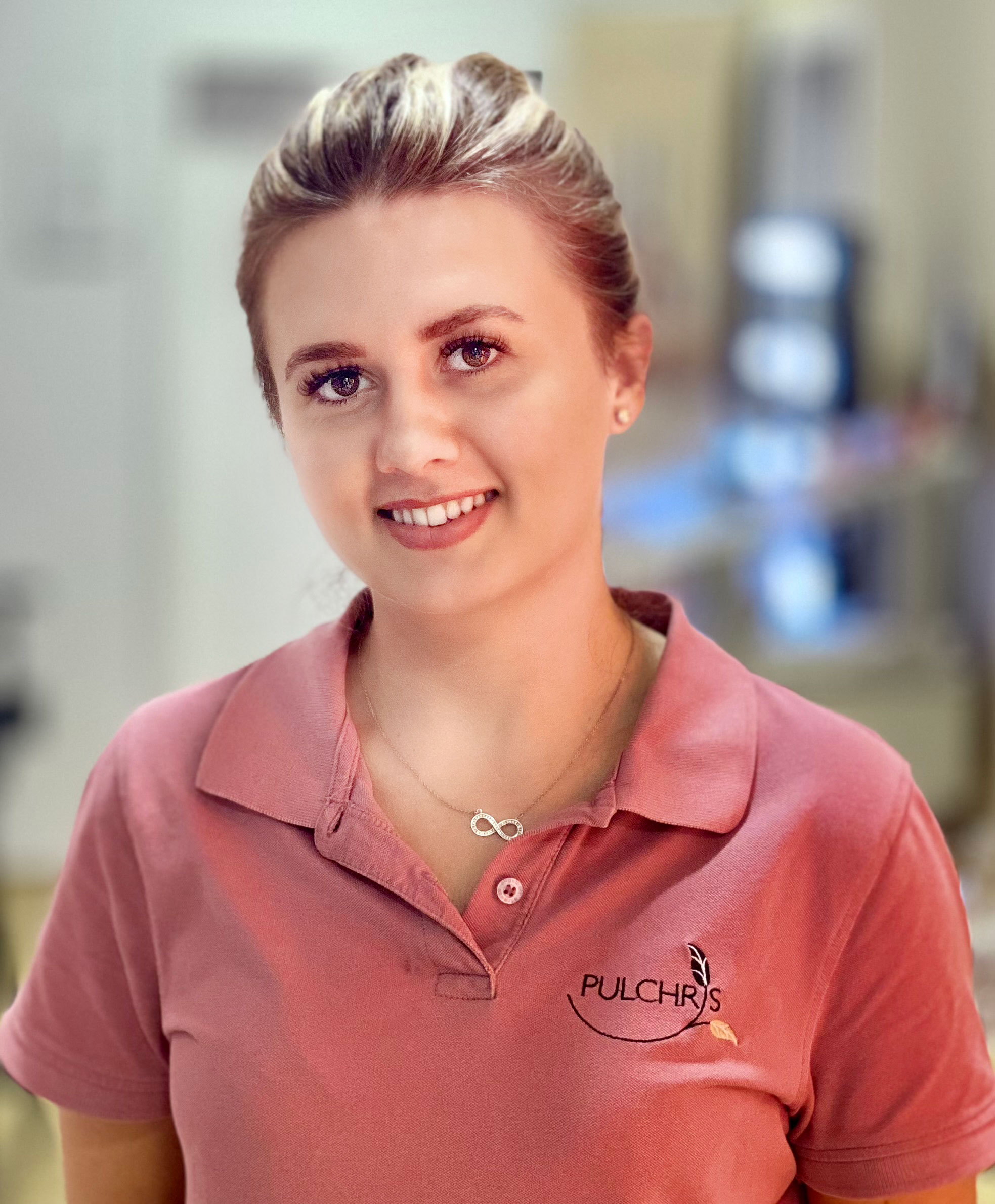 Daniela
Mein Name ist Daniela, bin 26 Jahre alt und bin bald ein Jahr ein Teil des Pulchris – Teams.
Ich habe eine intensive Ausbildung für Nageldesign gemacht, seit 3 Jahre arbeite ich in diesem Beruf und ich bin ein echter Profi.
Im Unternehmen sind meine Tätigkeiten
• Nageldesign
• Hand- und Fußpflege
•Optiphi Hautanalyse und Beratung
Durch meine kreative, liebevolle und nette Art komme ich sehr gut bei meinen KundInnen an.
Ich freue mich sehr, wenn Sie sich entscheiden einen Termin bei mir zu buchen und wenn Sie mit einem Lächeln im Gesicht das Geschäft verlassen 🌼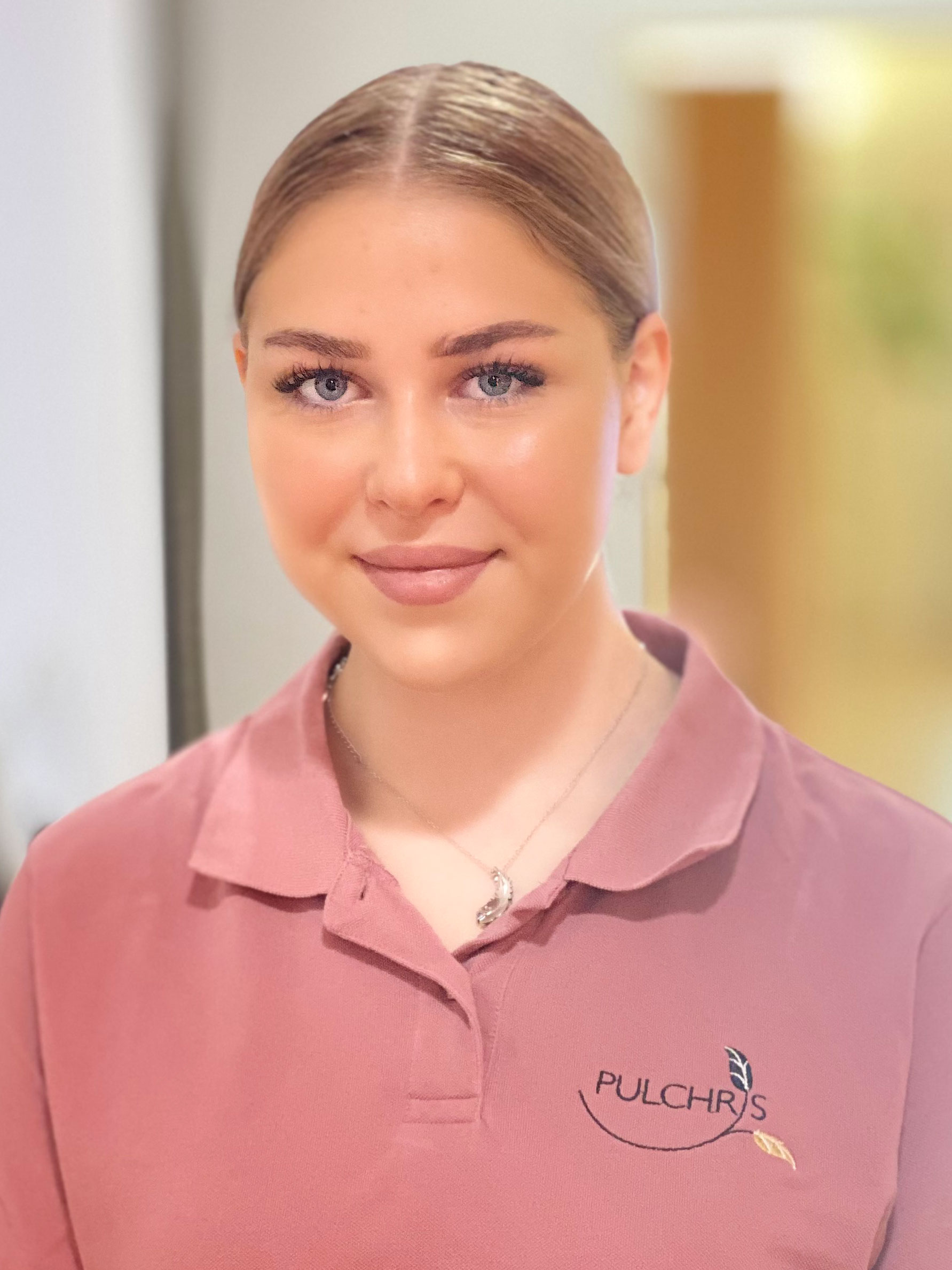 Linda
Mein Name ist Linda, ich bin 17 Jahre und mache zurzeit die Doppellehre Kosmetik und Fußpflege bei Pulchris am Stephansplatz. Zudem habe ich eine Ausbildung für Massage gemacht.
Zu meinen derzeitige Dienstleistungen , die ich mit voller Liebe und Leidenschaft ausführe zählen:
Pediküre, Maniküre, Haarentfernung und Massagen.
Sehr gefragt und beliebt bin ich für Wimpern und Augenbrauenlifing welches zu meinen liebsten Arbeiten zählen.
Bei Fragen bezüglich unserer Optiphi Produkte und der individuellen Hautanalysen stehe ich ihnen mit Freude jeder Zeit zur Verfügung.
Durch meine nette, ehrliche und zugänglichen Art komme ich sehr gut bei meinen KundInnen an und meine Kolleginnen lieben mich. Ich freue mich darauf, wenn ich Sie verwöhnen darf.👋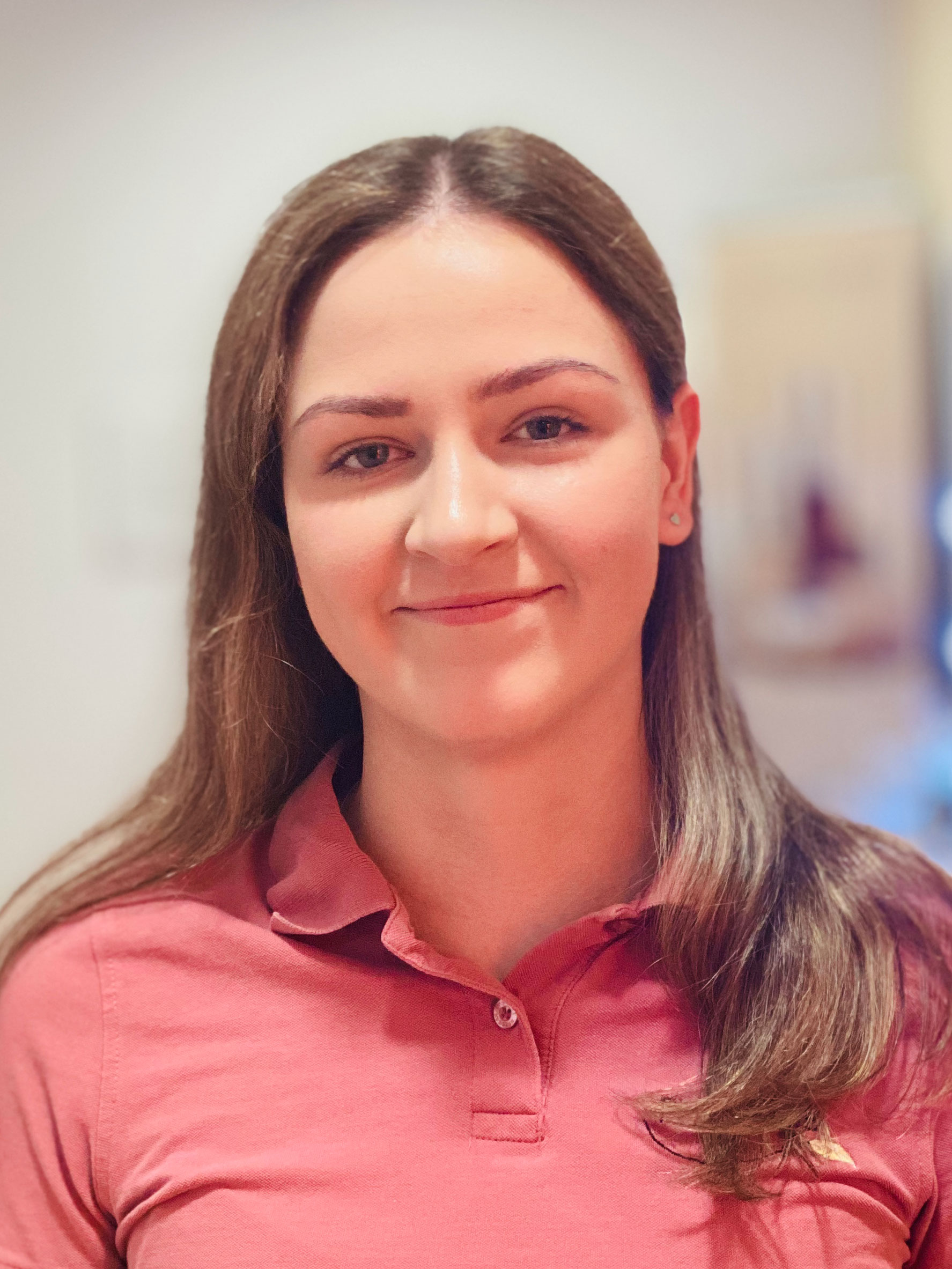 Bogi
Mein Name ist Bogi , bin 18 Jahre alt und schon über ein Jahr ein Teil des Pulchris Teams .
Ich bin zurzeit im 3 Lehrjahr und schließe meine Lehre in Sommer ab, zudem habe ich eine Ausbildung zur Masseurin gemacht.
Meine Tätigkeiten im Betrieb sind:
* Hand- und Fußpflege
* IPL – Dauerhafte Haarentfernung
* Optiphi Hautanalyse (Beratung beim kauf von neuen Produkte )
* Kosmetikbehandlung
* Wimpern- und Augenbrauen färben (Augenbrauen fässonieren)
* Wimpern- und Augenbrauenlifting
* Nageldesign
* Massage
Jede dieser Tätigkeiten mache ich mit voller Leidenschaft.
Besonders beliebt bei meinen KundInnen bin ich durch mein nettes Erscheinungsbild und mein offene Art mit unseren Gästen zu reden. Mir ist es immer wieder eine Freude zu sehen wie unsere Kunden mit einem Lächeln im Gesicht das Geschäft verlassen.
Ich freue mich schon auf Sie ☺️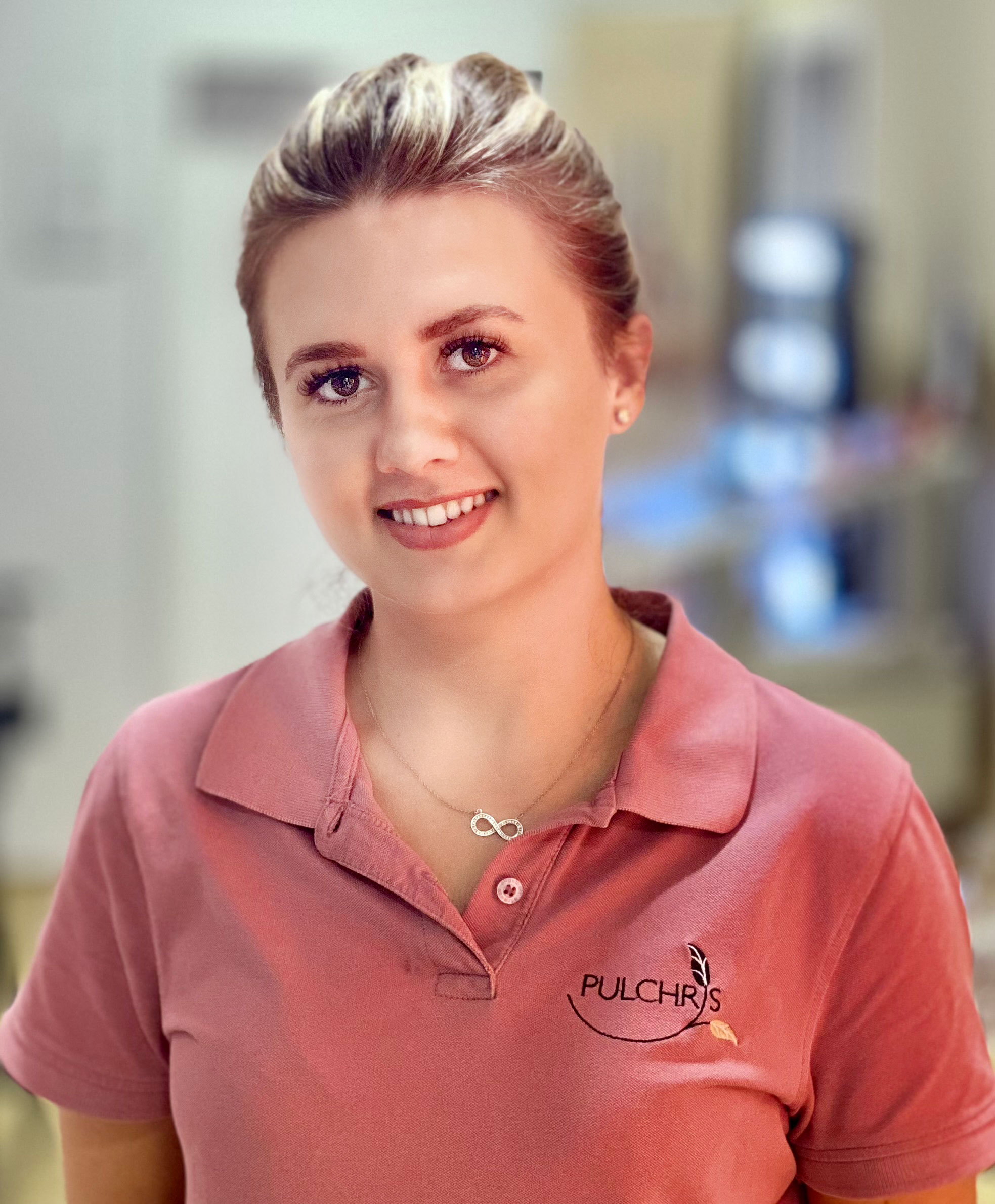 Daniela
My name is Daniela. I am 27 years old and have been part of the Pulchris team since 2020.
I have undergone intensive training in nail design and have been working in this profession for years. I am a true professional.
 My tasks at Pulchris are: Nail design – Hand and foot care – Optiphi skin analysis and consultation.
 I am very well received by my clients due to my creative, loving and kind manner. I am very happy when you decide to book an appointment with me and when you leave Pulchris with a smile on your face. 
Linda
My name is Linda, I will soon be 18 years old and I am currently doing a double apprenticeship in cosmetics and chiropody at Pulchris on Stephansplatz. I have also trained in massage.
My current services, which I perform with full love and passion, include: Pedicure, manicure, hair removal and massages. I am in great demand and popular for eyelash and eyebrow lifting which is one of my favourite jobs. If you have any questions regarding our Optiphi products and the individual skin analyses, please do not hesitate to contact me at any time.
 Due to my nice, honest and approachable nature, I am very well received by my clients and my colleagues love me. I am looking forward to pampering you.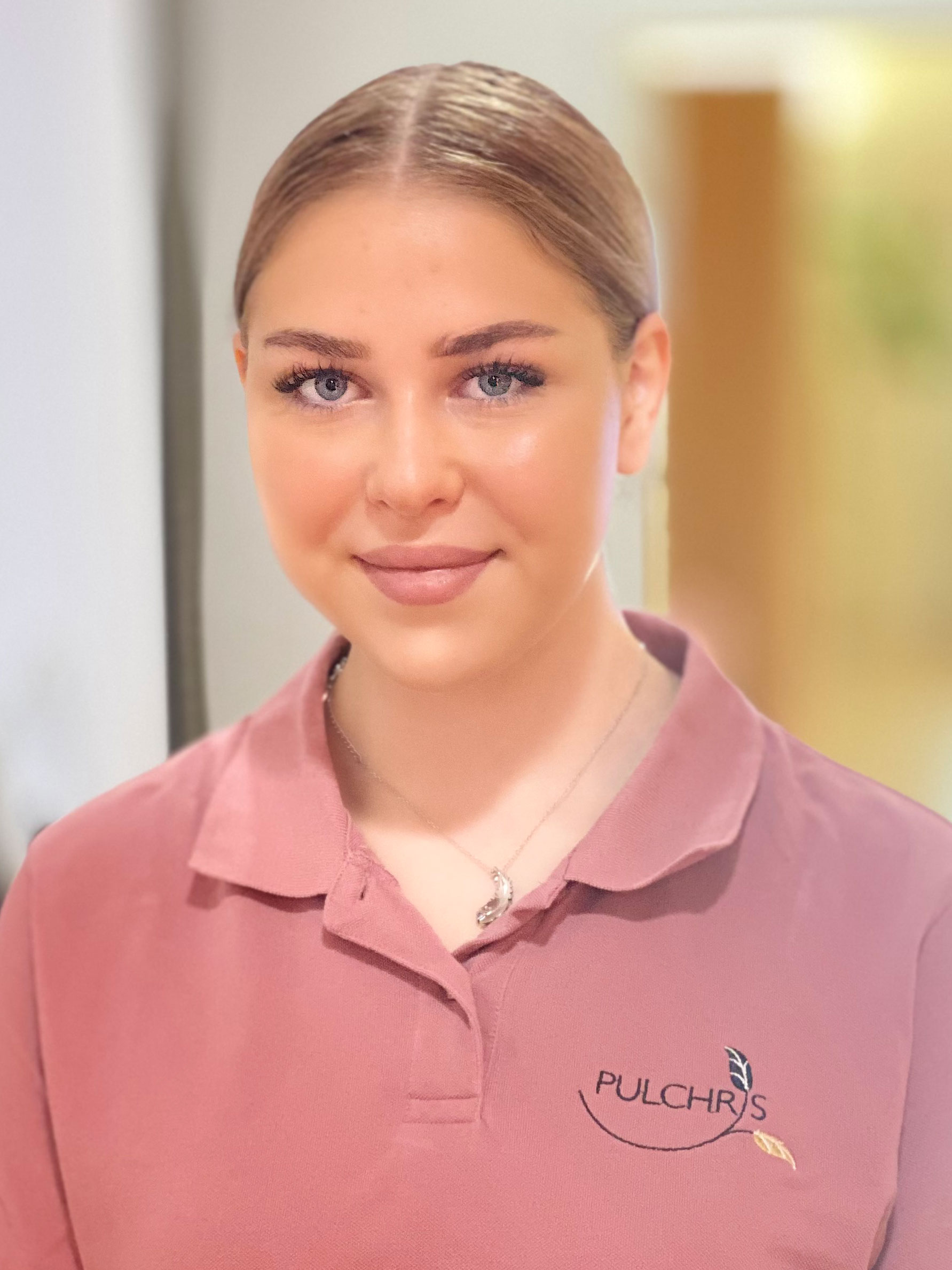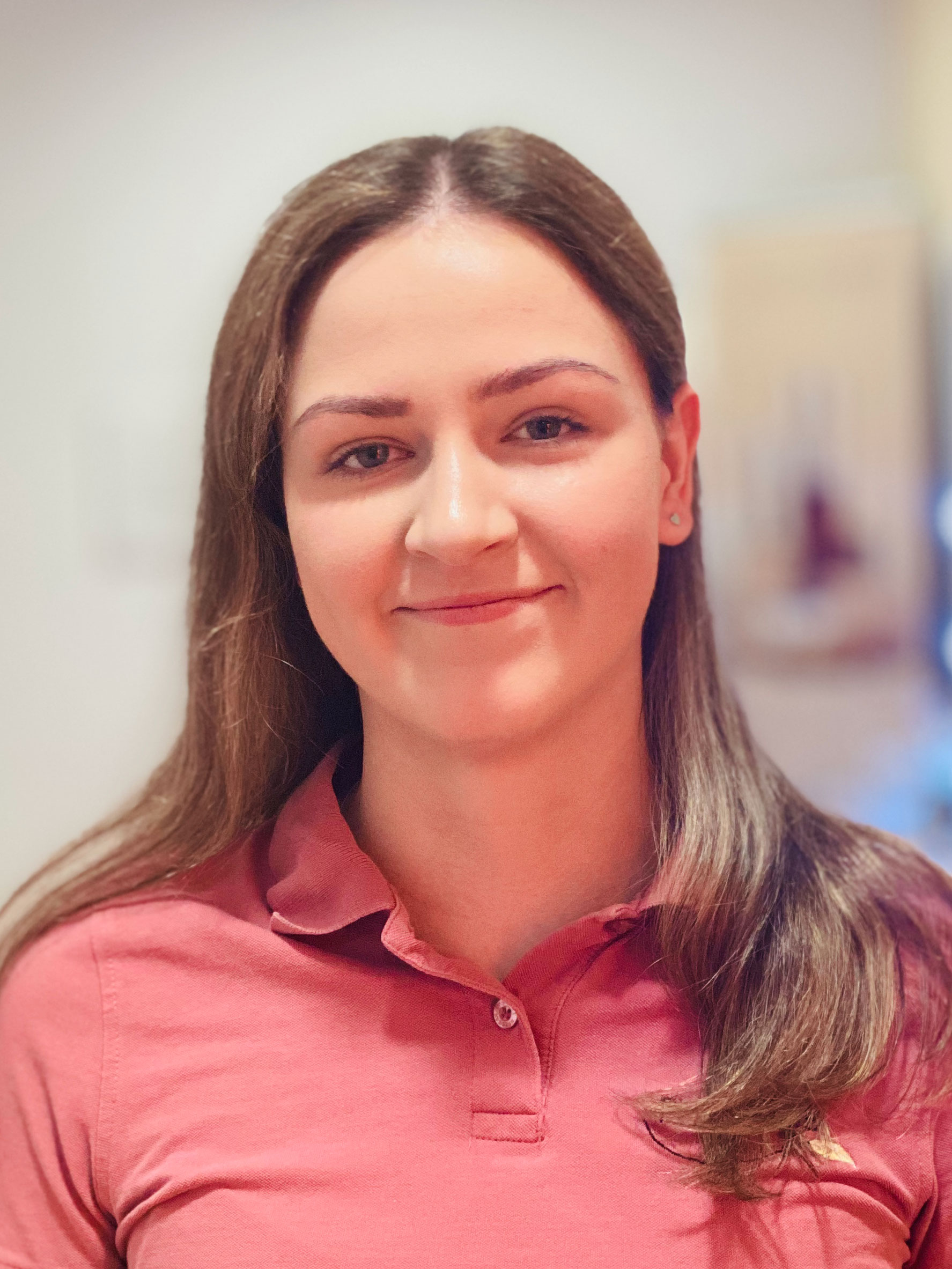 Bogi
My name is Bogi, I am 18 years old and have been part of the Pulchris team since 2019. I have successfully completed my apprenticeship and have also trained as a masseuse.
My tasks at Pulchris are:
* LPG Endermology Face & Body Treatments * Hand & Foot Care * IPL – Permanent Hair Removal * Optiphi Skin Analysis (advice on purchasing new products) * Cosmetic treatment * Eyelash and eyebrow tinting (eyebrow faceting) * Eyelash and eyebrow lifting * Nail design * Massage 
I do each of these activities with full passion. I am especially popular with my customers because of my nice appearance and my open way of talking to our guests. It is always a pleasure for me to see our clients leave the shop with a new appointment and a happy smile on their face. I am looking forward to seeing you ☺️