Foot care men – so that you walk on air
Show me your feet
Because men want to be healthy and well groomed from head to toe!
They carry us throughout our lives and if you are good to them, they do it gladly and without pain. You notice how important healthy feet are, especially when you can hardly walk anymore.
To prevent this from happening, come and see us.
Frequently asked questions:
I have toenails that are loosened and yellowish at the front, my wife thinks I have a nail fungus.
Only a dermatologist can detect a nail fungus by preparing and analysing appropriate cultures. However, there are 2 reliable indications that point to a fungus:
1. All nails are affected because fungus is highly contagious.
2. The natural nail "crumbles", starting from the tip of the nail.
In over 20 years of studio practice, the vast majority of natural nails were "only" loosened because they were bumped too long in sports shoes or work shoes. The body's own fats, in combination with dirt and dead skin flakes, make the loosened areas appear yellowish. Come to us, we look at your natural nails, together we solve your problem. Give your body a little time and always wear your natural nails nice and short.
I repeatedly have a "black" nail. Sometimes the nail comes off and it takes forever for another one to grow back. What causes this?
In sports shoes, in work shoes – in other words, in shoes that you wear for many hours, you bump so hard that a bruise develops in the nail bed. If this happens again and again, there is a risk that eventually no nail will grow back at all.
What to do? Don't wear shoes in which you bump into the front. Change shoes every day.
I keep having an ingrown nail that hurts so terribly that I cut the nail out. Now it's becoming more frequent and more painful. Why?
Shoes, especially closed shoes and especially work shoes, should never be worn for more than 1 day. The permanent moisture in shoes worn every day weakens your skin, which is how those painful ingrown nails develop. You should not cut around etc.
 The nail plate in a healthy, stable nail bed has important protective functions. If you cut out the nail on the sides and you then put all your body weight on the now unprotected area, your body will take even more drastic action – in the worst case, it can lead to very, very painful nail bed inflammation.
In short:
1. Put away the pressing shoes
2. Change shoes daily
3. Do not cut around etc.
Come to us, we look at your pressure points, together we solve your problem. Give your body a little time, the damage did not occur overnight either.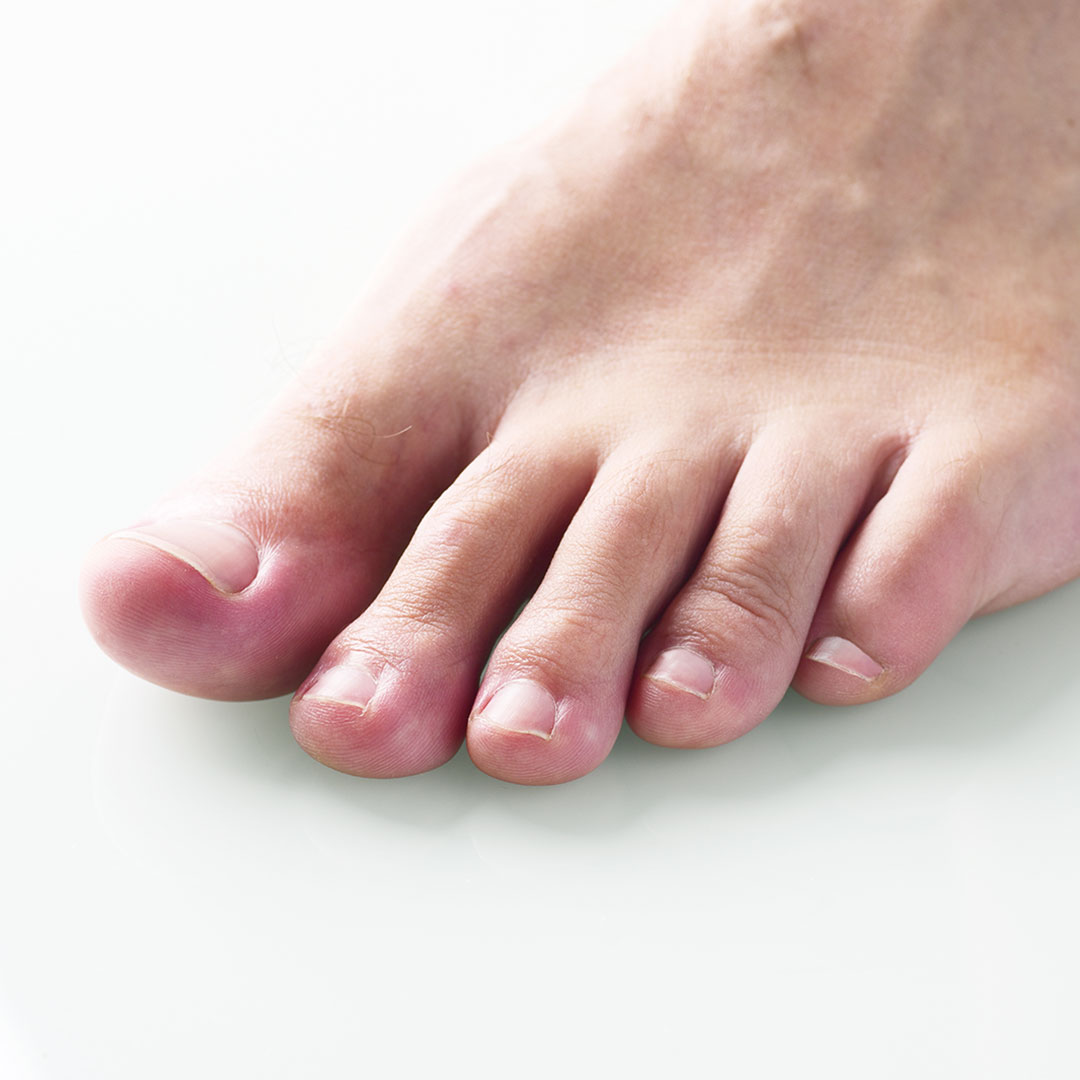 Business pedicure   €40,00
Relaxing foot bath, clarification of any problems, pain and illnesses, aroma peeling, nail care, nail shortening and nail cleaning, skin care, callus and pressure point removal, natural nail polish. A short foot massage with our nourishing creams rounds off your foot care.