Foot care, cosmetics, hair removal for
Children & teenagers  up to 14 years
With us, children & young people with all their big and small
problems are in the best of hands
Of course, we don't want to forget our little ones, toddlers and budding young ladies and gentlemen. You know what they say: "You can't teach an old dog new tricks" and today we are in the fortunate position of being able to really take care of our offspring from day one.
However, it is important to do the right thing, especially with babies, children and adolescents, to avoid permanent problems with the skin in adulthood. The rule is that less is more.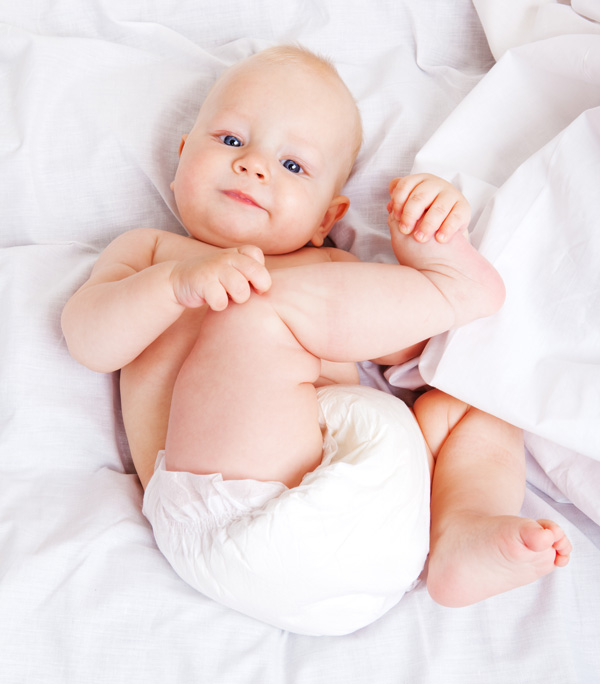 Nail biter, acne & co.
Together with you, we will find a solution for almost all the "beauty woes" of your dear little ones and older ones. There are effective cosmetic methods, especially against acne, which can prevent inflammation and permanently visible late effects such as permanent scars. Trust in our years of experience.
As with all medical problems, the earlier you come to us, the better we can help.
Frequently asked questions:
How early should I start caring for my baby's skin?
It is important to support the baby's skin without overprotecting it. We offer a special baby range for the sensitive areas on the bottom, a baby cleanser that keeps the PH value of the skin in balance and a harmonising lotion for the body, a suitable oil for massage and a baby sun cream for the all-important protection from the sun.
At what age should my son or daughter go to a chiropodist?
Whenever your offspring has problems with their feet, come to us. Even if it's not that easy sometimes. Make sure that your children change their shoes every day. This is the guarantee for healthy feet, especially for healthy children's feet.
What if growing children have no desire whatsoever for personal hygiene and face washing?
This is normal. When adolescence comes, it is important to give children the right incentives for gentle but efficient cleansing and day and night care. Once the first pimples sprout, it's important to act quickly to prevent acne from developing. Come to us, we will advise and accompany you lovingly and in such a way that it is also good for your child to "take".
By the way, hands off your face – the most effective way to avoid pimples and whimpering and it costs nothing.
My child bites his nails, what can I do about it?
Read our posts on the blog Nail Biting
Is nail design harmful for children and young people?
No, but children's skin is more oily and the dear young ladies and gentlemen like to liven up, which limits the durability. When first love comes knocking and looks become more and more important, teenagers usually manage to stop biting their nails on their own. If they need support, come to us. Together we can make it even easier.
My child has hair everywhere and suffers a lot from it. Is permanent hair removal also possible for children and teenagers without causing damage?
Yes, that is possible. We proceed very gently and carefully and the effect is already excellent with the lowest energy, especially with children. Better do something quickly. Being teased and suffering from hair growth for many years is not necessary and limits self-confidence so much.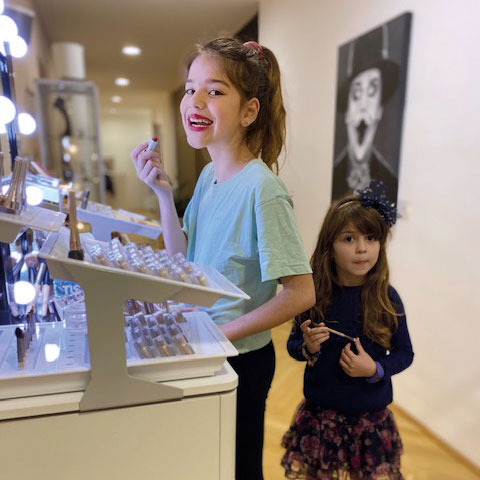 Our offers for children & young people up to 14 years
cosmetic treatment
incl. skin analysis
60 Minuten € 40,00
90 Minuten € 60,00
Manicure

 
without varnish
incl. varnish
incl. varnishing with Pulchris Gel Polish
natural nail reinforcement for nail biters with gel
incl. extension with tip
Foot care
without varnish
incl. varnishing
incl. varnishing with Pulchris Gel Polish 
permanent hair removal
Depending on the zone and the number of flashes, we will give you an offer during an initial personal meeting.