Endermology LPG for face, neck, décolleté
With Endermology LPG Lipo Massage Face, we can reduce wrinkles, crow's feet, double chin, dark circles and puffiness, refine pores and make lips fuller without surgery or injections.
Collagen and elastin fibres are strengthened and rebuilt through non-invasive mechanical stimulation. LPG Endermology helps reactivate cell metabolism and break down fat cells.
Time and life itself leave traces on our faces. Collagen is responsible for suppleness, hyaluron for volume and moisture, the fibroblasts ensure that the elastin fibres remain firm and yet stretchable. Between the ages of 20 and 30, the visible ageing process begins. In addition to genetic predisposition, exposure to the sun without protection, smoking, drinking alcohol, being stressed and not eating well all play a big role. In addition, everything in our body happens "with a time delay", which means that what you do for yourself and your skin today will be clearly visible 10 to 20 years later. Of course, this also applies to the bad things you put your skin through.
With LPG Endermolift – the name given to facial treatments and a sensible approach to the skin, we can achieve excellent results if you want to
reduce the depth of wrinkles
give your skin an even appearance
reduce the double chin
improve dark circles under the eyes
add volume to lips
reduce swellings
refine pores
increase your well-being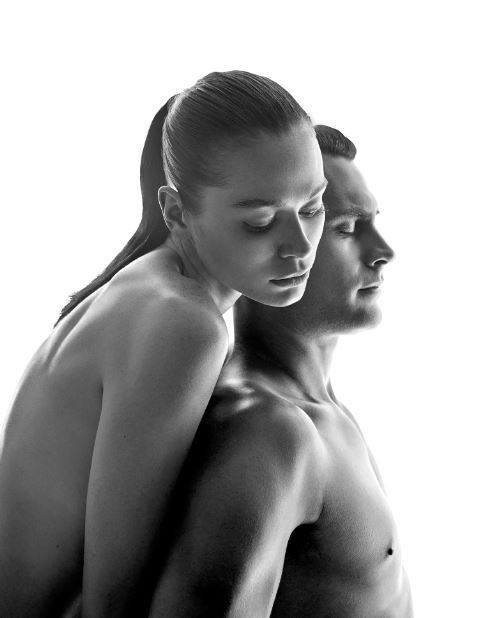 Frequently asked questions:
Which Endermolift facial treatments can I book or combine?
When you book an Optiphi cosmetic treatment, we integrate LPG medical-Endermolift into your treatment for a sensational result. You will find all the details in our cosmetic treatments for ladies and gentlemen. You can of course book an LPG medical Endermolift treatment in addition to your cosmetic treatment or you can book one of our programmes as described in our offer.
What is my first visit like when I want to have a facial endermology treatment?
We do a short, intensive cleaning.
This is followed by an anamnesis (Are there any medical reasons that rule out treatment?). 
We discuss your wishes and expectations.
We document the ACTUAL state so that we can precisely track our treatment successes and we can "celebrate" the improvements with you. 
When you do LPG Endermolift with a facial, all the steps are combined with the treatment.
How often should I have an LPG Endermology facial to achieve noticeable and visible results?
We recommend 2x per week for 5 weeks and then slowly "tapering off".
What we really recommend, however, and where studies and surveys can come up with unbelievably great results, is to spend the 2 days per week of your intensive face, neck, décolleté treatment
not to eat or drink alcohol in the evening after 18:00
consciously plan two more relaxed days – at least. You will see that you may not succeed immediately, but more and more often. Because you see how gooood it is for you, your skin and your radiance. As Pulchris says so well? Life is too short to constantly increase its speed.
Support your body with a detox drinking programme (2lt Detoxtea)
NO "cigarette" and no hassle after the treatment
I want to do Endermolift so that I don't have to do exactly what is described above.
Honestly? We're hell-bent on getting great results, on making you see every euro well spent, on giving you real pleasure in how much smoother, finer-pored, more radiant your skin has become. How much the double chin has diminished, the cheeks have lifted and how beautiful the neck and décolleté have become. And this is only possible if we not only stimulate the body and our cells, but also support them to achieve the desired goal.  
How does LPG Endermology Face work?
As you can see in the picture, the "handpiece" sucks and rolls your skin depending on the texture of your tissue and your treatment preference.
*If you want to reduce fat on the double chin, for example, the effect reaches deep into the cells of the fatty tissue to activate the cell metabolism, reduce the size of the fat cells and eliminate them. 
*If you want your skin to become firmer, lips fuller, cheeks lifted, wrinkles less and more superficial, the so-called fibroblasts are activated to strengthen elastin fibres.
*New collagen is produced
*The body's own hyaluron production is stimulated without injections, without filling. 
*If you are having injections, plastic surgery or Botox treatments, LPG medical-Endermolift is an incredibly effective support to achieve even better results and extend the durability. 
Figure 3 Treatment of different depths
In the picture you can see very nicely how the tissue layers are addressed.
And it all works so well because the lymph circulation is stimulated with every treatment. Toxins that are deposited in the organism can thus be optimally eliminated.
* A swollen, puffy face is a thing of the past, dark circles under the eyes are reduced. 
A special tea blend that promotes your detoxification rounds off your detox programme.
Do these face, neck and décolleté treatments cause pain?
No. The greatest care is required especially for the face, neck and décolleté.  You should feel comfortable and in good hands every minute you are with us.
No. The greatest care is required especially for the face, neck and décolleté. You should feel comfortable and in good hands every minute you are with us. What is the price? Can I afford it at all? What we definitely cannot afford, especially now, is to weaken and damage our skin by wearing masks all the time. But of course the price is an issue.
What we definitely cannot afford, especially now, is to weaken and damage our skin by wearing masks all the time. 
But of course the price is an issue.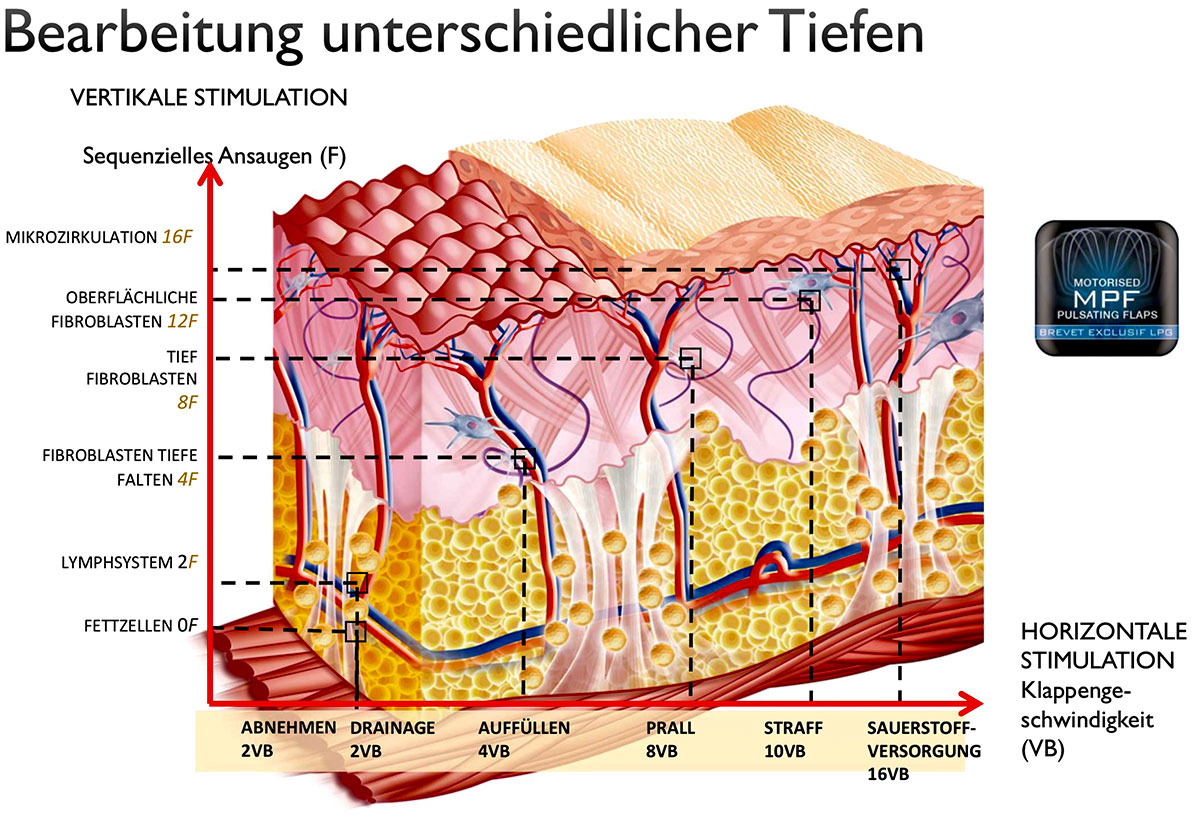 Figure 1 With the different stimulation levels, the desired skin/tissue layer can be treated specifically.
Our offer for you: 5+1 TREATMENT FREE OF CHARGE
As the treatments are individually tailored to you and your wishes, the duration of a session varies from 15 minutes to 75 minutes or choose from our programmes.
Price / minute € 2.50
To ensure the highest possible hygiene, 2 pairs of flaps are exchanged for each zone with each client (we use small flaps for the eyes and lips. For the face, slightly larger flaps).  When you book a package, your Endermolift flap kit is included in the price.
In addition, we recommend at least 10 minutes of overwater massage Medical plus for further muscle relaxation, loosening of their fasciae and increasing circulation and lymphatic drainage.
It is the ideal complement to your LPG treatment. You can use our massage bed directly in your clothes.
TO BRING THE EFFECT OF YOUR TREATMENT TO AN ABSOLUTE OPTIMUM, 10 MINUTES OF OVERWATER MASSAGE WITH OUR MEDICAL PLUS ARE INCLUDED IN ALL OFFERS LISTED BELOW.
But of course you can also enjoy the unique, relaxing effect of the massage for longer. Price per additional minute € 1.00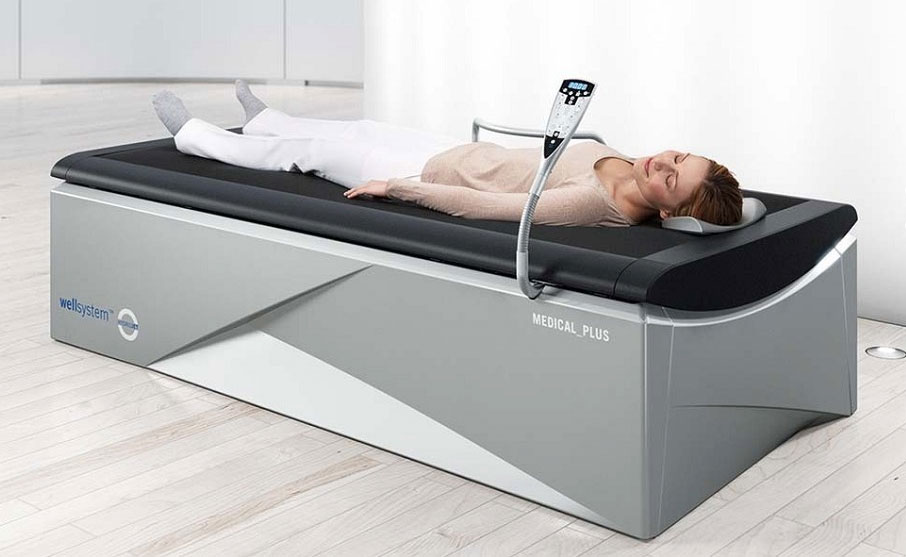 Figure 2 A subsequent overwater massage, included in the price, is the ideal complement to LPG medical endermology.
Or choose from our ready-made packages:
RADIANCE
Gentle peeling for an even complexion & radiant freshness  
Duration 15 minutes LPG  €  45.00
DETOX – LYMPHATIC DRAINAGE
Reduces water retention (puffy, bloated face): Reduces dark circles under the eyes. Gives a new feeling of well-being
Duration 20 minutes LPG € 50.00
DÉCOLLETÉ & BREAST 
Firms the tissue, tightens the skin
Duration 25 minutes LPG  € 65.00 
ANTI AGING PADDING, TIGHTENING, MODELLING
+80%* natural hyaluronic acid, +46%* elastin synthesis,
Duration 30 minutes LPG  € 75.00
* Survey Humbert P.et al. Clinical Interventions in Aging 2015: 10,1 
ANTI AGING FOR SALLOW, TIRED SKIN
Refines pores, smoothes wrinkles on face and neck
Duration 40 minutes LPG  € 100.00
BRIGHT EYES & FULL LIPS
Without injections, without surgery. Smoothes crow's feet & wrinkles around eyes and mouth area, firms eyelids and plumps up lips
Duration 40 minutes LPG  € 100.00
CELL REGENERATION 
Lymphatic drainage. Smoothes wrinkles, refines the skin texture on the face, neck and hands. 
Duration 75 minutes LPG  € 185.00