Cosmetic Treatment – Wrinkles, Acne & Age Spots
The most advanced, innovative active ingredients achieve visible, stunning results
The Southern Medical Group is a globally successful medical corporation.
Scars always occur where implants are inserted. Today we know that scars can be the biggest disruptive factors in the human body. A team of scientists has intensively studied the different stages of scar formation in the tissue.
Optiphi was born out of the extensive existing expertise in wound dressings, wound ointments, skin substitutes and scar treatments. Based on this know-how, Optiphi develops and produces highly effective skincare lines that provide results that are unique in this form, both in the cabin and in further treatment at home.

MCS – Code TM-System:
Optiphi, together with renowned scientists and physicians, developed a skin analysis formula that is as ingenious as it is simple, allowing visible damage to be assessed objectively and easily. This is the degree of sensitivity, inflammation and impurities, the degree of pigmentation, how dry your skin is in the different zones and which skin ageing processes have already started.
This results in a code that is precisely assigned to the appropriate active ingredients for your cosmetic treatment but also to the cleansing and care products for further treatment at home. Incidentally, this so-called MSC Code has been recognised and registered as a patent worldwide since February 2020.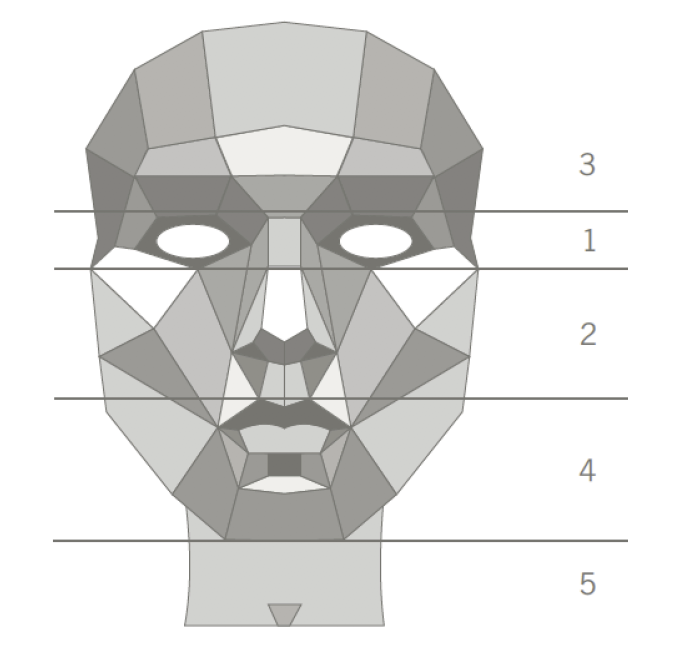 Our offers:
CHOOSE THE DURATION OF YOUR TREATMENT: 60 or 90 minutes
    MSC Code:

We start all our Optiphi cosmetic treatments with a thorough, informative skin analysis and discuss with you what you want and expect.

This results in: the perfectly fitting PEELING, the SERUM, the MASK, the SKIN SUPPLEMENT & the FINISHING CREAM.
Choose whether you would like us to accompany you through the treatment with invigorating, calming or a neutral fragrance. We now begin your treatment with a relaxing massage. You will purr like a kitten.
Deep cleansing with Ultrasonic – a small device with an incredible cleansing effect
Flaxseed peeling, your skin analysis will tell us whether and which other peeling we use.
Frequently asked questions:
What if I have a red skin or allergic reaction during or after the treatment?
Unlike all cosmetic treatments we know, with Optiphi we start with a relaxing massage. We build trust with both you and your skin, relax the muscles and soothe the skin.
This is followed by a deep cleansing with 1-3 different peelings that are precisely tailored to your skin and aim to reduce inflammation levels and stabilise the PH value of your skin. This means that for the first half hour, we are only concerned with calming your skin.
Only then will it be ready to absorb and best utilise subsequent active substances.
Should you squeeze blemishes and pimples?
Inflammation often occurs when you do it yourself. What usually happens is that the pus, the sebum is pushed into deeper layers of the skin and a bruise develops. If the sun shines on this wound for only a few minutes, or if it is repeatedly scratched open, a scar develops.
If you would like to have a cleansing treatment, we look at each pimple very carefully to see if it is mature enough to open it. To avoid inflammation, intensive preparation but also intensive aftercare is important.
Be patient and keep your hands away from your face. With the cleansing and care products adapted for acne for daily treatment at home, we will get your skin even and smooth without a major surgical intervention.
I have often done a peeling cure or strong peelings, after which my skin was red and very sensitive for weeks. My pigmentation spots and wrinkles have only been temporarily better. How is that possible?
If a peel does not explicitly aim to avoid inflammation levels in the skin, this sensitisation will occur. What can you expect from an Optiphi peel that is suitable for your skin?
Strengthen sensitive skin
reduce inflammation and impurities
delay the ageing processes
reduce pigmentation
Optiphi's approach is:
Less is more when it comes to the strength of the peeling but regularly
gently approach your needs
a suitable anti-inflammatory sunscreen forms the conclusion of the treatment
Can I come to a cosmetic treatment with make-up on? Can I go out in public after a cosmetic treatment?
Of course, they should feel comfortable at all times and look forward to our meeting.
We have the perfect make-up, powder etc. for you after the cosmetic treatment on a purely mineral basis without talcum or varnish substances to leave you glowing and beautiful for the day or evening.
See a make up like the roof of a perfectly built house. If it doesn't fit, the underneath will quickly suffer.
Read more in Decorative Cosmetics Jane Iredale.
What are supplements?
Supplementation is the targeted and additional provision of individual active ingredients in addition to the active ingredients that have resulted from the skin analysis in the code.
This means that the active ingredients we use in the cosmetic treatment are specifically enhanced with the supplement. Depending on the characteristics we have determined in the skin analysis, e.g. very dry skin.
Do I really need the supplements?
Only when you want the most effective cosmetic treatment.
Why does a supplement cost € 20.00 extra?
Because we design our treatments transparently for reasons of fairness.
Because you should have the opportunity to get to know us at an affordable price.
Because we know that after the first treatment you will be so thrilled that you will give us all your trust. Both in treatment and in cleaning and care at home.
The 90-minute treatments include an eye mask for home use. How long will this last and what is the regular price if I want to buy more?
You will achieve an incomparable effect if you apply the eye mask daily in the evening after cleansing. So I get by on this use for about 4 weeks. If you would like to repurchase this eye mask, the price is €40.00.
90 minute treatments include an eye mask. What is the masks regular price?
You will achieve an incomparable effect if you apply the eye mask every evening after cleansing the skin. I for myself get around about 4 weeks with this usage. If you want to buy this eye mask, the price is € 40.00.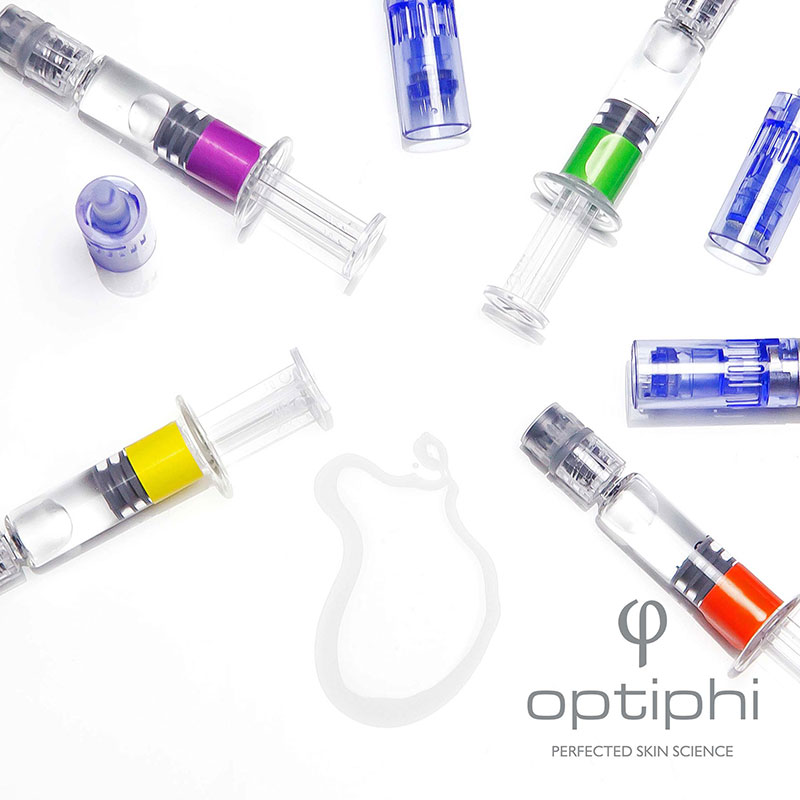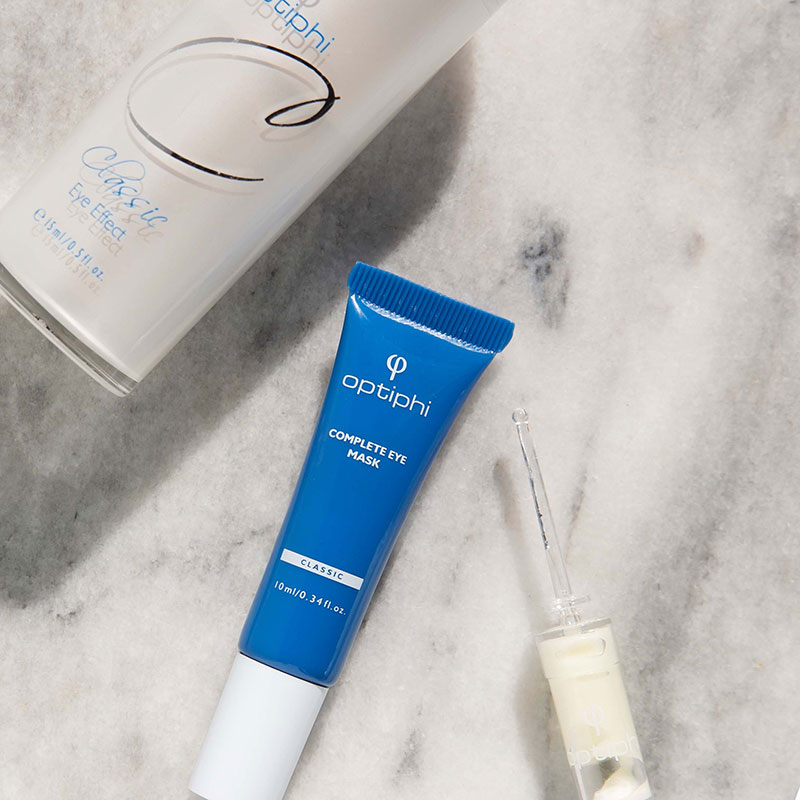 SENSITIVE SKIN AND IMPURITIES
60 minutes €   85,00
90 minutes € 105,00
Skin Supplement Vitamin B or Retinol 5%. For an even more intense and soothing effect.
PIGMENTED SKIN AND SUN DAMAGE

Incl. intensive eye mask 10ml for further treatment at home
60 minutes €   95,00
90 minutes € 115,00
Skin Supplement Gallic Acid or Vitamin C or Delta Pigment Revers. For reducing dark spots, calming the skin and as powerful antioxidants.
We use Radiance Boost Serum under the mask that has been tailored for you. Improves the appearance of pigmented and dull skin by reducing melanin transfer. At the end of the treatment, we provide your skin with Radiance Boost Moisturizer, an eye serum and the appropriate sunscreen.
DRY SKIN AND FINE LINES AND WRINKLES
Incl. intensive eye mask 10ml for further treatment at home
60 minutes €   95,00
90 minutes € 115,00
Skin Supplement Hyaluronic Acid
With high, medium and low fractions of hyaluronic acid. With anti-ageing for aged skin with wrinkles and problem skin.
We use Hydrate & Repair Serum under the mask that has been tailored for you. Has an antimicrobial effect, promotes wound healing, strengthens and repairs the skin and provides intensive moisture. At the end of the treatment, we care for your skin with Active – M Moisturizer, an eye serum and with the appropriate sun protection.
ANTI-AGING UND STARKE ZEICHEN DER HAUTALTERUNG

Inkl. intensiver Augenmaske 10ml für die weitere Behandlung zu Hause
60 minutes € 115,00
90 minutes € 145,00
Skin Supplement Vitamin C oder 5% Retinol Complex
Zur Förderung der Zellverjüngung, stimuliert die Proteinsynthese, verbessert die Barrierefuntktion wirkt Entzündungshemmend.
Unter der für Sie abgestimmten Maske verwenden wir Firming Peptides ein speziell formuliertes Serum, um der Haut ein pralleres und festeres Aussehen zu verleihen. Bekämpft die Glykierung, reduziert Falten und Mimikfalten und erhöht gleichzeitig die Hautfestigkeit. Am Ende der Behandlung versorgen wir Ihre Haut mit Firming Peptides Moisturizer, einem Augenserum und mit dem passenden Sonnenschutz.