20 years of experience and excellence
Our more than 20 years of experience and expertise give you the confidence that we will advise you individually according to your wishes and needs and lovingly accompany and inspire you for many years.
As a family business, all our customers are close to our hearts. We strive to make YOU feel at home with us. The time you spend with us is a gift to yourself. You should feel at ease and enjoy these moments to the full.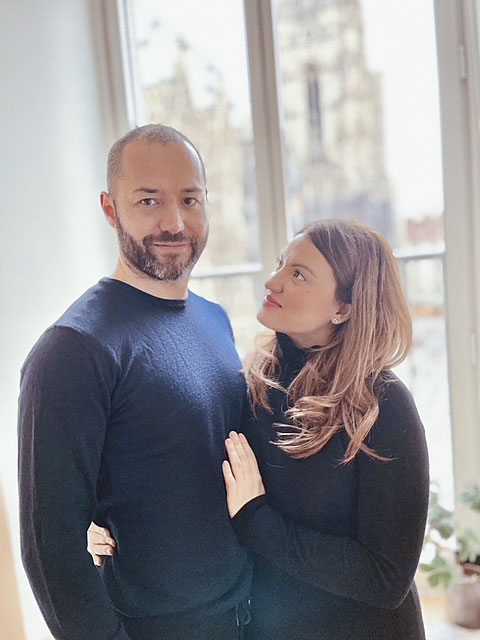 Since 1999 we have been pampering and delighting our customers competently and lovingly at Pulchris in Lienz / East Tyrol at Europaplatz 1 and at Pulchris at Stephansplatz in the heart of Vienna, one of the most beautiful cities in the world.
Our offers:
Pedicure, manicure, nail design, eyelash lift, waxing, permanent hair removal, endermology LPG: spider veins, cellulite, stretch marks, stretch marks, lymphatic drainage, cosmetics: acne, blemishes, wrinkles, skin rejuvenation, peeling, massage, overwater massage Medical plus.
We place particular emphasis on ensuring that all our products and treatment techniques support your health and activate the self-healing powers in your body.
Only what is healthy can also be beautiful.
Those who respect the house of their soul, who give themselves attention and love, can also give love and affection to others. In the spirit of this long-standing experience, we look forward to being able to inspire and pamper YOU with us.
We are Cristina & Sascha, the owners of Pulchris am Stephansplatz and Pulchris Lienz.
Sascha: "I grew up in Lienz in East Tyrol. I discovered my passion for Latin American dance when I was 14.
I saw HER at an invitational tournament in Rome.
It was love at first sight.
Today, the then 17 year old girl – my fiery Italian, has been my companion, my wife, my best friend and most important advisor for over 20 years. The mother of our 2 wonderful daughters, the most competent master beautician – our clients love Cristina and the indispensable manager, trainer and owner of Pulchris at Stephansplatz and Pulchris Lienz.
Our employees love and appreciate their boss, who always has an open ear and an understanding heart, not only in professional matters.
Cristina: "I found my vocation at a very young age. I am infinitely grateful to my parents for making this intensive, long-term and also expensive education possible for me."
The fact that I met a man, at that time a boy, who shared my passion was probably a coincidence.
To be able to realise my ideas of perfect treatment, in my own company, with our own lines and our young, open-minded, knowledgeable, competent staff is a great GIFT.
Look at our picture – It says more than a thousand words.
Sascha and I – we love and appreciate each other very much and that is exactly the spirit you feel when you come to our studio.
We look forward to seeing you
Your Cristina 
Opening hours: Monday to Friday, 10:00 to 19:00 and by appointment
Your appointment: The time you reserve with us belongs only to you. We always strive to be a punctual and reliable partner for you. We take the liberty of asking you to do the same.
Payment: Your payment is part of the appreciation you show us for our work and attentions. You can do this conveniently and securely in cash or with all major cards.